An unequaled combination of draft, running performance and stealth.
The revolutionary skiff that has cracked the code of sacrificing running comfort, range and poling performance for the sake of getting super shallow. The 17 HPX-S's one of a kind hull combines the knowledge of the most experienced skiff designing team in the business, the latest in CAD designed naval architecture, and advanced aeronautic technologies. The result is a skiff that floats in less than 6″ inches of water, drives like a sports car while keeping its occupants exceptionally dry and comfortable, and poles with precision and complete stealth. Sounds too good to be true? It was until now.
Also available in Carbon Edition.
17 HPX-S Specifications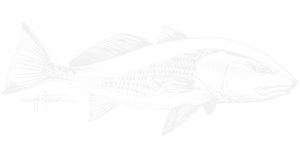 Colors
Custom Colors & 2-Tone Options Also Available
Take a Closer Look at the 17 HPX-S
17 HPX-S Standard Features
17 HPX-S Optional Features
Get the skinny from those who know…
"Over the past several years, I've been running a HPX and whether it's a 17 or 18, I'm still amazed at what these boats can do. To be able to go super shallow and be as quiet in technical poling situations, handle the requirements of deep water tarpon fishing with a fly and then still run home with speed comfortably and dry in a stiff afternoon sea breeze is remarkable. There are no other boats out there that offer this complete performance like a Maverick."

Capt. Rick Murphy, Homestead FL (Master angler, guide and tarpon guru)
"I've been poling skiffs for 25 years, and have been guiding full-time for over 15. During that time, I have had the chance to be on the platform of just about every skiff on the market. I can easily say that the HPX line of skiffs from Maverick outperforms them all. I have had the pleasure of owning several HPX models, and choosing my favorite would be like choosing a favorite child. They are all ultra-lightweight and definitely the easiest skiffs I've ever push-poled across a flat. HPX skiffs are designed by anglers, for anglers, which can be easily seen throughout the design of the skiff. It's no easy task to build a boat that has a shallow draft, fast speed, runs easily through a chop, and slips silently through the water when poling, yet the team at Maverick has done it. Every skiff comes with the highest-quality fit and finish, and the driest storage hatches I've ever seen. The icing on the cake is that you can customize the skiff to your exact specifications, from custom colors to metalwork and more. These boats are perfect for the hardcore light-tackle and fly angler, but I also have novice anglers who comment regularly about how comfortable and easy they are to fish out of. Maverick's slogan is 'Fish the Legend.' Fish on an HPX and you'll quickly see why."

Capt. Tommy Derringer, St. Augustine, FL
"The HPX-S is the most versatile skiff I've ever fished in 26 years of guiding. It has more attention to detail, is the driest skiff I've ever been in, and has the driest hatches I've ever seen. The boat is so light and spins so easily that it gives you shots you wouldn't get in other skiffs. I've caught more tarpon this year because of this boat. It's an awesome skiff."

Capt. Rob Fordyce, Homestead, FL (The VooDoo (Tarpon) Daddy)