Maverick.
We wrote the book on shallow water skiffs.
Maverick Boats set the standard by which all other flats boats are measured. The Maverick name is synonymous with leadership in innovation, uncompromised quality and bulletproof performance. We build boats for fishing like it really is and where the conditions can vary from ideal to abusive in a matter of minutes. Our boats are made to get you safely and comfortably to your fishing destinations time after time irrespective of the conditions.
Every Maverick is built with the highest quality materials using the latest construction technology. That's why Maverick means superior quality. If you want to learn more about the perfect boat for the avid angler, you've come to the right place.
For over 30 years, Maverick's sense of purpose, legendary design and unfailing performance has inspired a lot of imitators. But, in a world of elevated expectations and empty promises, Maverick remains the genuine article. While there are other boats that can get you there, only Maverick takes you safely into those hard-to-reach areas with comfort and confidence. No other boat comes close.
The current line of HPX skiffs offers the most versatile choice of shallow water boats ever built. The 17 HPX-V, 17 HPX-S and the 18 HPX-V have all expanded the original HPX concept to deliver even more focused products for specific angling applications. These three models use the most advanced materials, lamination schedules and construction techniques available in the industry.
In summary, Mavericks are the result of serious anglers designing shallow water skiffs for serious anglers.
No compromises. No short cuts.
Fish the legend.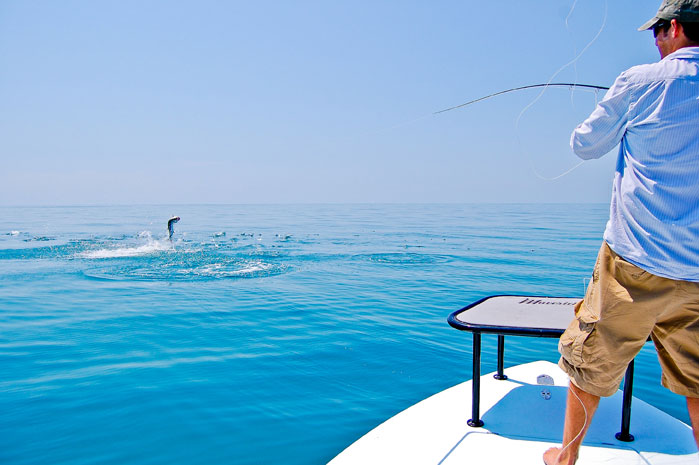 Maverick.
Over 30 years of pursuing perfection.
Over 30 years ago a boat was born and bred on the tidal flats of the Florida Keys. That boat was the original 18 Maverick and it was to become one of the most important milestones in the evolution of light tackle angling. These early Mavericks literally defined a new way to fish for extremely wary shallow-water quarry like bonefish, permit and tarpon.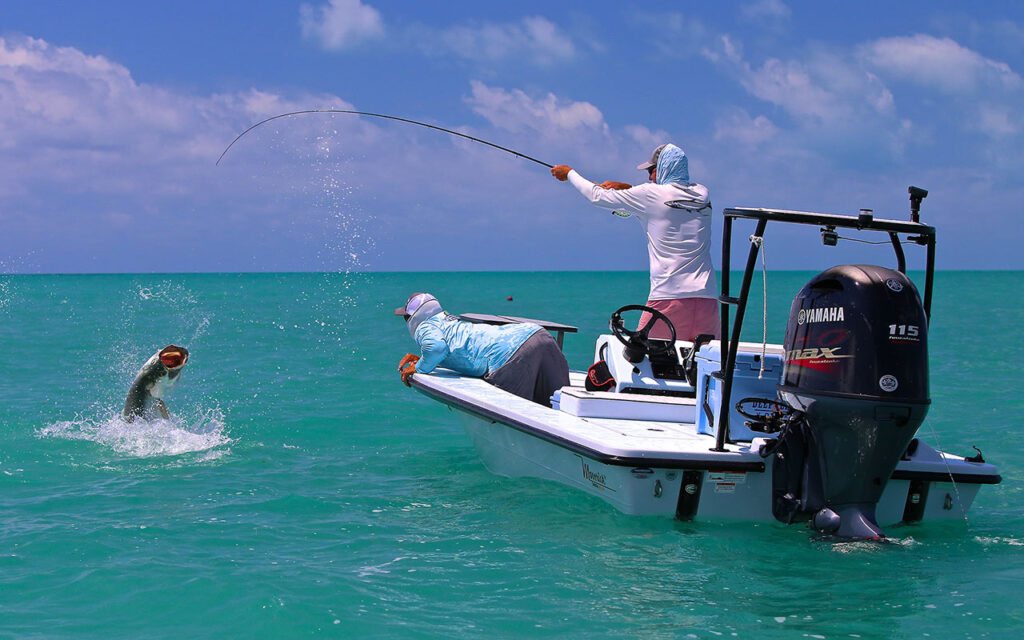 In 1984, Scott and Troy Deal, two brothers who were devoted light tackle fisherman, decided to turn their fishing passion into a fulltime commitment to build the best shallow water skiff on the planet. Not far out of college, the two brothers acquired the legendary Maverick hull and deck tooling and launched Maverick Boat Company (MBC) and would forever change the sport of shallow water fishing in saltwater.
As the sport of shallow-water fishing grew beyond a handful of determined anglers and guides, the Maverick name became synonymous with leadership in innovation, uncompromised quality, and bulletproof performance. Today, Maverick is the hands down choice of the world's most discriminating shallow-water anglers and guides. That's because there is no other type of fishing where your boat will play a bigger role.
Built to NMMA/ABYC standards — the industry's benchmark for quality and safety — today's Mavericks are designed to take anglers into unpredictable conditions with comfort and confidence and perform in shallow-water fishing areas that tolerate few mistakes.
All Mavericks share the same characteristics… speed, strength and lightness. But each has its own appeal and special qualities. Today Maverick offers three highly specialized technical poling skiffs. Each has been specifically designed to focus on a particular fishing application. All share the same refined design process, the highest level of technology and materials and the pure joy of serious anglers building boats for other serious anglers.
More Than Just A Great Boat Builder
Maverick Boat Group is a strong believer in taking care of the natural environment so that the next generation can experience what we love about being on the water. Over the years, Maverick has given millions in funding and support to various conservation organizations, including:
Find Your Dealer and Get Out on the Water
Visit a dealer near you to set up a test drive.