The World's Most Advanced Technical Poling Skiffs
Dealer locator
Use our dealer locator tool to become one step closer to owning your Maverick.
Experience the Legend.
Maverick 17HPX-S Review Tuck Scott Building Anglers
View Video
Upcoming Events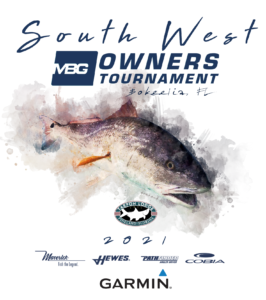 South West Owners Tournament
June 2021
Location:
Tarpon Lodge – Bokeelia, FL
Islamorada Owners Tournament
September 2021
Location:
Breezy Palms- Islamorada, FL
Get the skinny from those who know!
Capt. Jared Raskob, Islamorada, FL (Silver Kings show host and guide extraordinaire)
"To put my clients on fish 300 days a year, I need a skiff that gives me the flexibility to chase everything from belly-crawling redfish in the backcountry to super technical, double-digit bonefish on the oceanside, sometimes in the same day, without compromises or limits. The 17 HPX-V does just that. Whether it's the unmatched ride, nimbleness on the pole or the super dry storage, there's no better tool out there for hardcore shallow water fishing day in and day out."
Capt. Greg Dini, New Orleans, LA (Fish nomad and new Maverick devotee)
"I guide Louisiana in the winter for giant redfish, early season tarpon in the Keys, and summer tarpon in the Florida Panhandle and I do it all out of my 17 HPX-V with complete confidence and no compromises. For one boat to give me such a distinct advantage in all those diverse fisheries is simply incredible. My clients have never been more comfortable or happier fishing out of this skiff and neither have I."
Capt. Rick Murphy, Homestead FL (Master angler, guide and tarpon guru)
"Over the past several years, I've been running a HPX and whether it's a 17 or 18, I'm still amazed at what these boats can do. To be able to go super shallow and be as quiet in technical poling situations, handle the requirements of deep water tarpon fishing with a fly and then still run home with speed comfortably and dry in a stiff afternoon sea breeze is remarkable. There are no other boats out there that offer this complete performance like a Maverick."
Capt. Peter Brown, Charleston, SC (Guide and Chucktown salt marsh expert)
"Over the years I've fished about every skiff out there, and the 18HPX is the most versatile skiff I can find. Every time I run this boat I'm impressed by the smooth, dry ride with speed and range like no other boat in its class. That and the ability to pole in 8" of water with virtually no hull slap makes the 18HPX the perfect skiff for my purposes. It's obvious this skiff was designed by people who fish."
Capt. Willy Le, Cocoa Beach, FL (Mosquito Lagoon and Indian River master)
"I'm on my sixth Maverick now and there's no other brand out there that I would feel better about my clients in day after day, no matter the conditions or the weather. The boats are simply bulletproof and do exactly what they are supposed to do. You can't put a price tag on that level of confidence on the water, whether you're a guide or a serious angler."
Capt. Rob Fordyce, Homestead, FL (The VooDoo (Tarpon) Daddy)
"The HPX-S is the most versatile skiff I've ever fished in 26 years of guiding. It has more attention to detail, is the driest skiff I've ever been in, and has the driest hatches I've ever seen. The boat is so light and spins so easily that it gives you shots you wouldn't get in other skiffs. I've caught more tarpon this year because of this boat. It's an awesome skiff."